E-6000 Glue Adhesive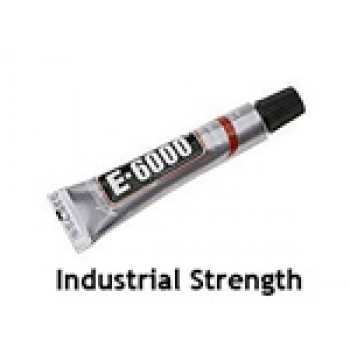 Product Code:

E-6000 - Glue

Availability:

In Stock
0.18 fl oz Tube
Industrial Strength
Clear, Multi-Purpose Adhesive with Self-Leveling Formula.
Medium viscosity, abrasion resistant. Flexible hold and waterproof. Can be painted.
Perfect for jewelry-making, hobbyists, and home-decorating projects.
Secure leather strips to cord ends. Affix cabochons, rhinestones, metal buttons, etc. to findings.
Adheres to virtually any surface: wood, metal, glass, fiberglass, ceramics, masonry, concrete, leather, rubber, vinyl, neoprene, many plastics.
Does NOT dry instantly -- you have at least 5 minutes to make adjustments before the glue starts to set. For maximum strength bond, allow at least 24 hours drying time. Excess easily cleaned/removed from work-surfaces. Use in well-ventilated area. See tube for first aid instructions.
NOTE: This adhesive is not an epoxy.
Keep out of reach of children.


---