HNX-21 - Grey Suit Button - 2 Sizes (no 5/8")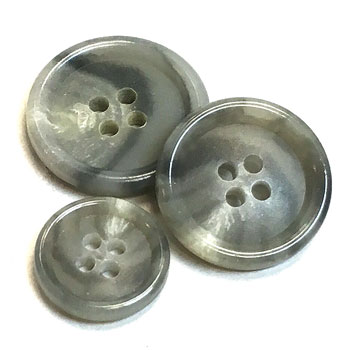 Product Code:

HNX-21 Grey

Availability:

In Stock
For production orders, please call 214.634.2324.
Available Options
2 Sizes: 13/16, 7/8 inch (no 5/8")

Menswear, Light Grey Suit and Sport Coat Button with Polished Rim and Matte Center
These Urea buttons are manufactured from a unique resin material mixed with real horn. They are extremely color fast and are excellent substitutes for horn and nut materials.

5/8 Standard Sleeve Size
13/16 Standard Single Breasted Front
7/8 Standard Double Breasted Front
---