57476 Blue and Turquoise Beaded Ribbon, 5/8" - Sold by the Yard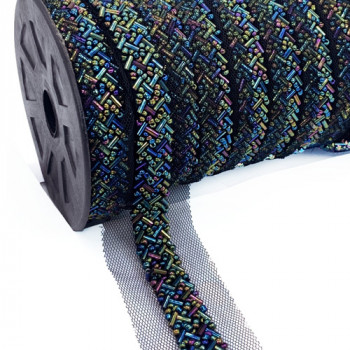 Product Code:

57476 Blue and Turquoise

Availability:

In Stock
5/8 inch
(Sold by the yard)
Blue and Turquoise, Multi-Colored Beaded Ribbon.
This first quality beaded trim helps create the perfect accent to your garments and accessories, and the organza ribbon base is perfect for a strong hold.
A great look on cocktail dresses, evening gowns, jackets, and dress blouses. Or create unique headbands, bracelets, and belts.
---